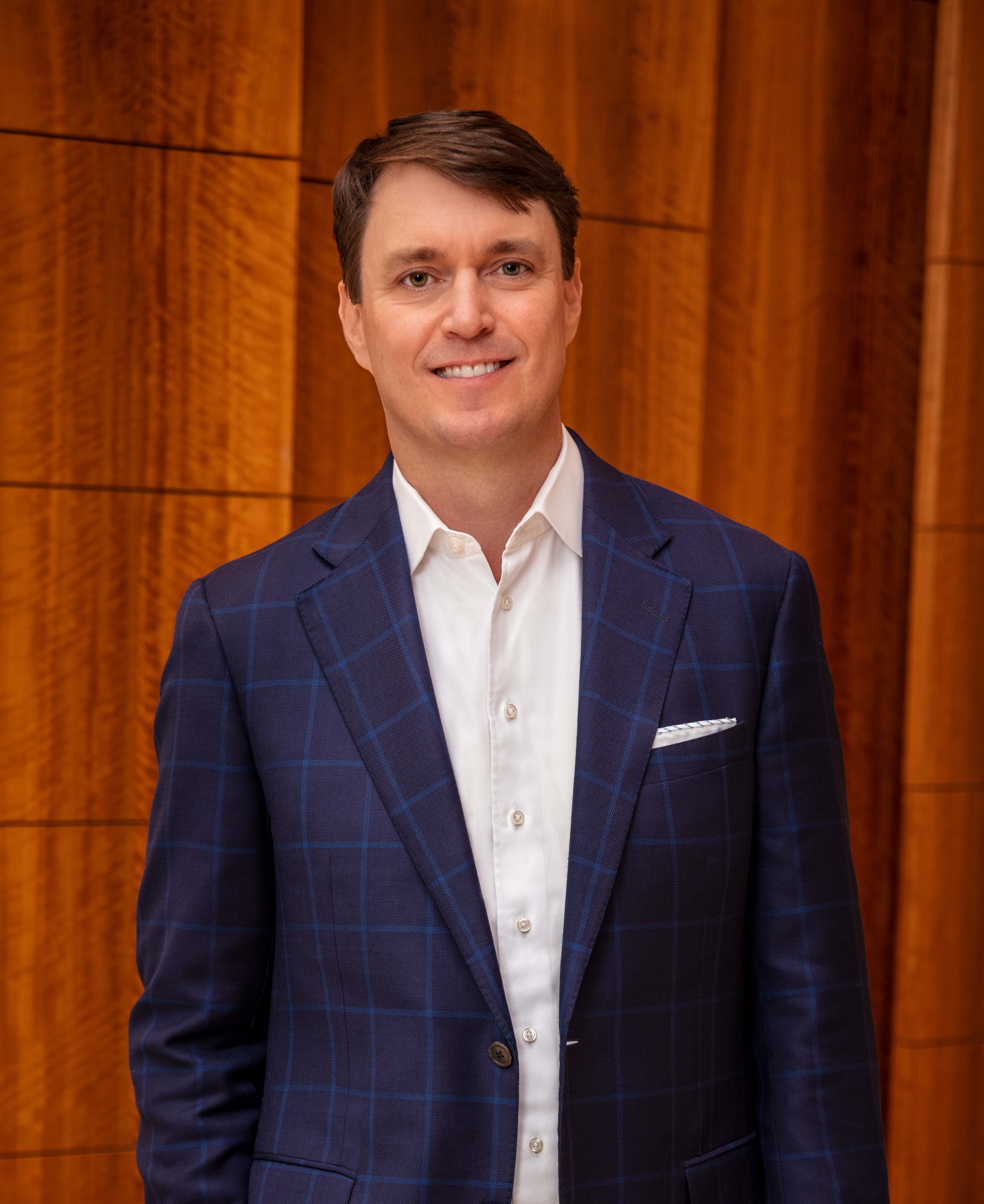 Brock Kidd
Founding Partner and Managing Director,
Pinnacle Financial Partners 
Private Wealth Manager, RJ
Brock is a native Nashvillian.
His father served as Senior Minister at Hillsboro Presbyterian Church in Forest Hills for 38 years. "My dad has a remarkable combination of faith blended with generosity of spirit and what I'd call a fierce open-mindedness," said Brock. "These qualities really shaped my early years…in addition to being a scrawny lineman at Hillsboro High School, with way more determination than athletic talent."
Brock was determined to follow his father's example in life. Except that he didn't want to go into the ministry. "I wanted to go into investments," he said.
After graduating from the University of Tennessee in Knoxville, Brock was hired at First American Bank's Investment Group in 1994. Two years later he was named vice president, at age 24, the youngest in the company's 100-year history.
After First American acquired by a bigger bank, two of the banks senior executives, Terry Turner and Rob McCabe, founded Pinnacle Financial Partners. They asked Brock, along with two other investment advisor representatives, to form Pinnacle Asset Management. The young company started with $0 under management, and now the firm manages over $6 billion.
"Through Rob and Terry's vision, we knew we wanted to build a boutique wealth strategies firm that strives to provide the best service and advice in the city," he said.
In 2002, Pinnacle partnered with Raymond James, a large regional brokerage firm based in St. Petersburg, FL. From 2000 to present, Brock has served as Senior Vice President, PNFP and Wealth Manager, RJFS and currently manages over $600 million in investment assets.
In July of 2006, Brock co-founded Pinnacle Advisory Services, an Independent Registered Investment Advisor, servicing affluent individuals, corporations, and trusts.
Terry Turner is independent of Raymond James.
Rob McCabe is independent of Raymond James.
All investment advisory services offered by Brock Kidd are provided by Raymond James Financial Services Advisors.
Pinnacle Advisory Services is not affiliated with Raymond James or Raymond James Financial Services Advisors.
Click here to see Brock's history, certifications, and licenses provided by FINRA, America's Financial Industry Regulatory Authority.