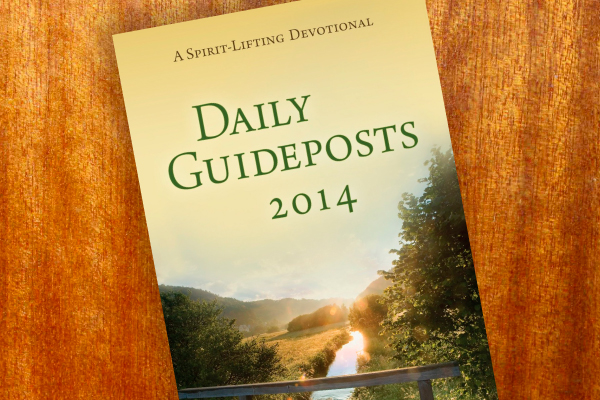 Connect with Guideposts
We hope you enjoyed reading devotions from Brock Kidd and Daily Guideposts, created by the Books and Inspirational Media Division of Guideposts, a nonprofit organization that touches millions of lives every day through products and services that inspire, encourage, help you grow in your faith, and celebrate God's love in every aspect of your daily life. Every purchase from Guideposts helps fund our many outreach programs to military personnel, prisons, hospitals, nursing homes, and educational institutions. To learn more, visit GuidepostsFoundation.org. We also maintain many useful and uplifting online resources. Visit Guideposts.org to read true stories of hope and inspiration, access OurPrayer network, sign up for free newsletters, download free e-books, join our Facebook community, and follow our stimulating blogs. To delve more deeply into Daily Guideposts, visit DailyGuideposts.org/DGP2014. You may also now purchase the 2015 edition of Daily Guideposts. To order, visit ShopGuideposts.org, call (800) 932-2145, or write to Guideposts, PO Box 5815, Harlan, Iowa 51593.
Raymond James is not affiliated with and does not endorse the Daily Guideposts, Books and Inspirational Media Division of Guideposts, or Guideposts Foundation.