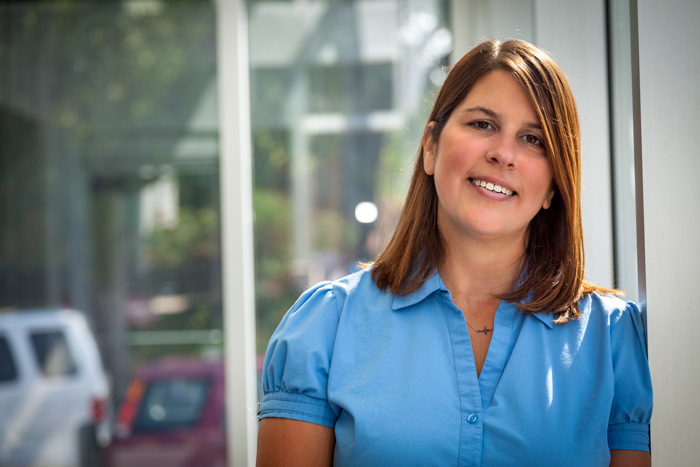 NASHVILLE, TN, June 19, 2015 – Raymond James Financial Services (RJFS) recently named Pinnacle Asset Management sales assistant Jeannine Nalley one of only three Outstanding Branch Professional of the Year award winners.
To be considered for this award, which recognizes exceptional support staff, branch professionals must have been affiliated with Raymond James for at least one year and could not have won the award in the past.
"Jeannine is a partner in the purest form and takes great care to make our clients feel that they are a part of who we are as a firm," said Brock Kidd, senior vice president with Pinnacle Asset Management and wealth manager with RJFS. "Without her thoughtfulness, loyalty and genuine care, my business would not be what it is today."
Pinnacle Asset Management is the unit of Pinnacle Financial Partners that provides fee-based investment services with its broker/dealer, Raymond James Financial Services. Securities trading and execution is processed through RJFS.
Nalley is based at Pinnacle's West End office, 2300 West End Ave., Nashville, TN 37203.
About Pinnacle
Pinnacle Financial Partners provides a full range of banking, investment, trust, mortgage and insurance products and services designed for businesses and their owners and individuals interested in a comprehensive relationship with their financial institution.
The firm began operations in a single downtown Nashville location in October 2000 and has since grown to approximately $6.3 billion in assets at March 31, 2015. At March 31, 2015, Pinnacle is the second-largest bank holding company headquartered in Tennessee, with 29 offices in eight Middle Tennessee counties and five offices in Knoxville. The firm expanded to West Tennessee in April 2015 with a loan-production office in Memphis. Additionally, Great Place to Work® named Pinnacle one of the best workplaces in the United States on its 2014 Best Small & Medium Workplaces list published in FORTUNE magazine. The American Banker also recognized Pinnacle as the second best bank to work for in the country.
Additional information concerning Pinnacle, which is included in the NASDAQ Financial-100 Index, can be accessed at www.pnfp.com.
About the Financial Institutions Division
The Financial Institutions Division was established by Raymond James in 1987 to provide banks and credit unions with brokerage services as an alternative to traditional third-party investment providers. Raymond James provides full-service securities brokerage and advisory services to financial institutions seeking to successfully compete with the largest banks and securities firms in the country. In addition to a full complement of investment products and services, Raymond James has the ability to deliver investment banking, public finance, research, self-clearing capabilities and wealth management services to both individuals and institutions. Raymond James Financial Services, Inc., member FINRA/SIPC.
Raymond James Financial Services
Raymond James Financial Services, Inc. is a financial services firm supporting more than 3,200 independent financial advisors nationwide. Beginning in 1974, Raymond James Financial Services Inc., member FINRA/SIPC, has provided a wide range of investment and wealth planning related services through its affiliate, Raymond James & Associates, Inc., member New York Stock Exchange/SIPC. Both broker/dealers are wholly owned subsidiaries of Raymond James Financial, Inc. (NYSE-RJF), a financial services holding company with approximately 6,300 affiliated financial advisors serving in excess of 2.5 million individual, family and corporate accounts throughout the United States, Canada and overseas. In addition, total client assets are approximately $496 billion.
The information provided is for informational purposes only and is not a solicitation to buy or sell Raymond James Financial stock.
---
This material is being provided for information purposes only and is not a complete description, nor is it a recommendation.  Any opinions are those of the author and not necessarily those of Raymond James.  The information has been obtained from sources considered to be reliable, but Raymond James does not guarantee that the foregoing material is accurate or complete.  Investing involves risk and investors may incur a profit or a loss regardless of strategy selected.  Past performance is not a guarantee of future results.  Links are being provided for information purposes only.  Raymond James is not responsible for the content of any website or the collection or use of information regarding any website's users and/or members.